Andrea Kolesar - 009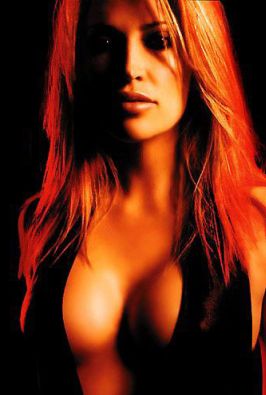 Character Name              Standard Cover         Appearance  Height  Weight
Andrea Kolesar              varies                 sensational 5'8"    145#

   Strength      10              Speed    3
   Dexterity     12              Hand to Hand Damage B
   Will          14
   Perception    12
   Intelligence  12


Character Rank     Age     Fame Pts   Hero Pts    Former Profession(s) 
    009            39         87         4        Covert Operative (Sisterhood)   







                                 Primary                                    Primary
Skill       level    (formula)   Chance    Skill       level    (formula)   Chance   
Driving       10    (per+dex)/2    22      Interog.      -     (   int   )    - 
Charisma      15    (int+wil)/2    29      Local Custom  8     (   per   )   20 
Boating        5    (per+dex)/2    17      Lockpicking  10     (   dex   )   22 
Cryptography   3    (   int   )    15      Mountaineer  10     (wil+str)/2   22 
Demolitions    5    (   int   )    17      Pickpocket    8     (   dex   )   20 
Disguise      10    (   int   )    22      Piloting     15     (per+dex)/2   27 
Diving        10    (str+dex)/2    21      Riding        5     (per+wil)/2   18 
Electronics   10    (   int   )    22      Science       9     (   int   )   21 
Evasion       10    (str+dex)/2    21      Seduction    10     (wil+cha)/2   24 
Fire Combat   15    (dex+per)/2    27      6th Sense     3     (int+per)/2   15
HandtoHand    12    (   str   )    22      Stealth      15     (   wil   )   29 
Gambling      12    (   per   )    24      Torture       -          -          -

Fields of Experience :
business economics, international law, law, political science, skiing, water skiing, solar science, gaming, space science, horse breeding.
Default Abilities : Connoisseur , First Aid, Photography @ Primary Chance 20
Scars :
(have been fixed with cosmetic surgery but is still detectable by touch or thermograph)
Experience Points : 300
Weaknesses : attraction to opposite sex, close personal tie. (twin sister - used to be triplets.)
Standard Weapons : H&K VP-70 , shuriken,

---
History : Andrea and her sisters were some of the many groupies that followed Stiles around wishing to Shag. He was renowned at being able to satisfy them all, and the Deal or No Deal girls at the same time. (Okay, Stiles MAY have hacked this file and this might NOT be entirely accurate).